Judges for 2024
There will be an international panel of six Judges who will take into account choice, variety and balance of programme items across all rounds. A very high standard of performance will be expected.
Martin Roscoe
With an extraordinary career spanning over five decades, Martin Roscoe is unarguably one of the UK's best loved pianists. Renowned for his versatility at the keyboard, Martin is equally at home in concerto, recital and chamber performances. His enduring popularity and the respect in which he is universally held are built on a deeply thoughtful musicianship and his easy rapport with audiences and fellow musicians alike. Martin is Artistic Director of Ribble Valley International Piano Week and the Manchester Chamber Concerts Society, and has recently stepped down as Co-Artistic Director of the Beverley Chamber Music Festival.
With a repertoire of over 100 concertos performed or recorded, Martin continues to work regularly with many of the UK's leading orchestras, having especially close links with the BBC Philharmonic Orchestra, BBC National Orchestra of Wales, BBC Scottish Symphony Orchestra, Hallé Orchestra, Manchester Camerata, Northern Chamber Orchestra and the Royal Liverpool Philharmonic Orchestra, where he has given over ninety performances. Other orchestral highlights have included BBC Symphony Orchestra and Royal Philharmonic Orchestra. Martin also performs widely across Europe, Canada, Australia and the Far East, sharing the concert platform with eminent conductors such as Sir Simon Rattle, Sir Mark Elder, Gianandrea Noseda, and Christoph von Dohnányi.
A prolific recitalist and chamber musician, Martin tours the UK extensively every season, including regular appearances at Wigmore Hall, Kings Place and Bridgewater Hall. He has long-standing associations with Peter Donohoe, Kathryn Stott, and the Maggini Quartet, and worked closely with Tasmin Little and the Endellion String Quartet during their long and illustrious careers. Recent collaborations include with Jennifer Pike, Tai Murray, Fenella Humphreys, Liza Ferschtman and the Brodsky and Carducci Quartets. One of his most important ensembles, the Cropper Welsh Roscoe Trio (2005-2016), performed many times across the UK, most notably at Wigmore Hall. More recently, Martin formed the Roscoe Piano Trio with Fenella Humphreys and Jessica Burroughs for a celebratory concert in honour of Peter Cropper. The Trio has since gone on to perform across the UK, most notably at Bridgewater Hall.
Having made over 600 broadcasts, including seven BBC Prom appearances, Martin is one of the most regularly played pianists on BBC Radio 3. Martin has also made many commercial recordings for labels such as Hyperion, Chandos and Naxos. He has recorded the complete piano music of Dohnányi ,Nielsen and Szymanowski, as well as four discs in the Hyperion Romantic Piano Concerto series. For the Deux-Elles label, Martin has recorded the complete Beethoven piano sonatas, for which he received unanimous critical acclaim.
Teaching has always formed an important part of Martin's life and the development of young talent helps him to constantly re-examine and re-evaluate his own playing. He is currently Professor of Piano at the Guildhall School of Music in London and has been awarded his Fellowship there.
Martin splits his free time between the stunning English Lake District and the Scottish Highlands, which provide inspiration and relaxation, and also enable him to indulge his passion for the countryside and hill-walking.
Susan Tomes
Susan Tomes has won numerous awards as a pianist, both on the concert platform and in the recording studio. She grew up in Edinburgh and was the first woman to take a degree in music at King's College, Cambridge, when co-education arrived at the college after 400 years. Her career encompasses solo, duo and chamber playing. She has been at the heart of the internationally admired ensembles Domus, the Gaudier Ensemble, and the Florestan Trio, winners of a Royal Philharmonic Society Award. In 2013 she was awarded the Cobbett Medal for her services to chamber music.
She has made over 50 CDs, many of which have become benchmark recordings. In 2020 during the coronavirus pandemic she was one of the artists invited by the Edinburgh International Festival to record a concert to be relayed through speakers in the trees to an audience in Princes Street Gardens. In September 2020, she was one of the first artists to perform to a socially distanced live audience in London's Wigmore Hall, where she has appeared regularly for many years. She has served on many international competition juries and chaired the Piano Trio jury at the ARD International Competition in Munich in September 2023.
Susan is a writer as well as a pianist. For her these activities are intertwined. In both playing and writing she is fired by a wish to understand music, explore its context and convey its meaning to listeners and readers.
She has written several acclaimed books about performing: Beyond the Notes (2004), A Musician's Alphabet (2006), Out of Silence (2010), Sleeping in Temples (2014) and Speaking the Piano (2018). Her books are studied on performance practice courses around the English-speaking world. Her appeal to a diverse readership was demonstrated by her appearances at the 2016 and 2019 Edinburgh International Book Festivals, which attracted large audiences. Her sixth book, The Piano: A History in 100 Pieces, was published by Yale University Press in 2021. It was a Book of the Year in The Spectator and the Financial Times, a Presto Music Award winner, a Notable Book of 2021 for the Seminary Co-op Bookstore in Chicago, and a Scottish Book of 2021 in The Scotsman. Her most recent book, to be published by Yale University Press in March. 2024, is a history of women playing the piano. Inspired by her researches, she is now giving recitals of music by female pianist-composers.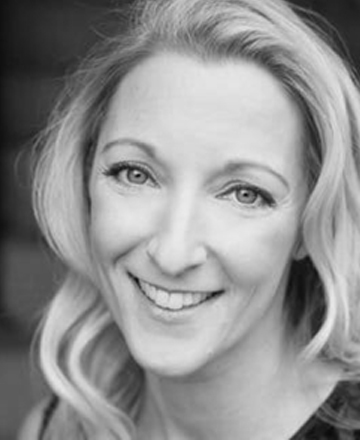 Juliette Bausor (Flute)
Following early recognition in competitions – including reaching the Final of the BBC Young Musician of the Year and winning the Gold Medal in both the Shell LSO Competition and the Royal Over-Seas League Competition – Juliette has performed as a concerto soloist with the London Symphony Orchestra, Ulster Orchestra, Academy of St Martin in the Fields, European Union Chamber Orchestra, Royal Northern Sinfonia and London Mozart Players. In 2014 she was selected by the European Concert Hall Organisation as one of its Rising Stars, which has led to solo engagements in some of Europe's most prestigious concert venues.
Juliette Bausor joined the London Philharmonic Orchestra in July 2016 as Principal Flute, having previously held the same position with both Royal Northern Sinfonia and London Mozart Players. Also a member of the celebrated chamber group Ensemble 360, Juliette is regularly invited to perform at major venues and festivals, including frequent Wigmore Hall and South Bank appearances, and performances at the Edinburgh, Cheltenham and Aldeburgh International Festivals and BBC Proms.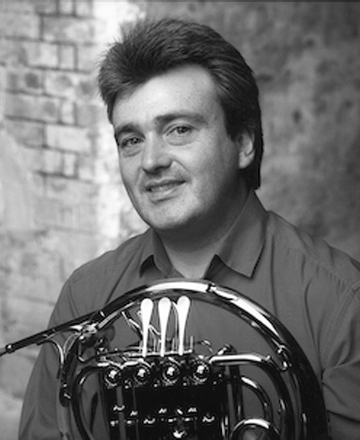 Richard Watkins (Horn)
Richard Watkins has become one of the most sought-after horn players of his generation and is well-known as a concerto soloist and chamber music player. He was Principal Horn of the Philharmonia Orchestra from 1985 until 1996, and is currently a member of the Nash Ensemble and a founding member of London Winds and the Transatlantic Horn Quartet.
Richard has appeared at many of the world's most prestigious venues in the UK, Europe and the USA, and has worked with conductors such as Giulini, Sawallisch, Salonen, Slatkin, Sinopoli, Rozhdestvensky, Andrew Davis and Mark Elder. His extensive discography includes recordings of the Horn Concertos by Mozart (IMP), Malcolm Arnold (Conifer), Glière and Ethel Smyth (Chandos), as well as Mozart's Sinfonia Concertante (DG) and Poulenc's Chamber Music for Horn (Hyperion). In recital, Richard regularly performs at the Wigmore Hall with singers such as John Mark Ainsley, Ian Bostridge and Mark Padmore, and with pianists Barry Douglas, Julius Drake, Roger Vignoles and Ian Brown.
Richard is closely associated with promoting contemporary music for the horn. He has given premières of concertos by Maxwell Davies, Osborne, Lindberg, Muldowney, Lefanu, and Colin and David Matthews. Recent premières include Bleak Moments by Mark Anthony Turnage for horn and string quartet, Colin Matthews's Time Stands Still for horn, violin and piano, a performance of Colin Matthews' Horn Concerto at the 2006 BBC Proms, and a horn quintet by James MacMillan which was premièred at the 2007 Cheltenham International Festival. Most recently he played Eleanor Alberga's Shining Gate of Morpheus at the 2019 Arcadia festival recording the work for Navona shortly afterwards.
Raphaël Pidoux (Cello)
Cellist Raphaël Pidoux proclaims himself an ambassador of the French school of cello, and he has lived up to the claim with strong involvement in the musical lives of young people. He has been successful both as a chamber player with the Trio Wanderer, which he co-founded, and as a soloist.
Pidoux was born on August 9, 1967, in Paris. His father, Roland Pidoux, was a cellist and conductor (and also a chamber player) who gave his son his first lessons. Raphaël attended the Paris Conservatory (CNSMDP), studying with Philippe Müller, and on graduating in 1987, he won first prize in his class. He went on to complete a well-rounded education as a cellist, studying Baroque music with Christophe Coin, chamber music with members of the Amadeus Quartet at the Hochschule für Musik in Cologne, Germany, and mainstream cello repertory with Janos Starker at the University of Indiana in the US along the way, he won other awards: the Leipzig International Bach Competition in 1988, and, in 1990, the Fischoff Chamber Music Competition in the U.S. with the Trio Wanderer, which he had co-founded in 1987. Pidoux has continued to perform and record extensively with that group, winning Victoires de la musique classique awards with the trio in 1997, 2000, and 2008. In 2011, he made his solo debut, recording an album of sonatas by Ernst von Dohnányi and Zoltán Kodály with pianist Emmanuel Strosser.
As a soloist, Pidoux has performed with the Deutsches Symphonie-Orchester Berlin, the Sinfonia Varsovia, and the Baroque Ensemble of Limoges, among other groups, working with prestigious collaborators, including baritone Wolfgang Holzmair and violist Antoine Tamestit. Pidoux has been especially influential as an educator. Beginning in the late 2000s, he taught for seven years at the Conservatoire à Rayonnement Régional de Paris, known as the CRR. Then, in 2014, he succeeded his teacher Müller as professor of cello at the National Conservatory of Music and Dance in Paris. Pidoux has recorded for the Integral, Timpani, and Mirare labels, issuing an album of concertos by the Classical-era composer Jean-Louis Duport on the latter label in 2019. He returned in 2021 on Harmonia Mundi with a recording of Beethoven's Cello Sonatas, Op. 5, and two years later, he was heard with the ensemble Cello8 on the album Ode à la nuit. He is co-director of the Prometheus 21 ensemble, and in 2010, he founded the Association Talents & Violon'celles, which aims to put good-quality cellos in the hands of students who otherwise could not afford them; Cello8 was an offshoot of that organisation.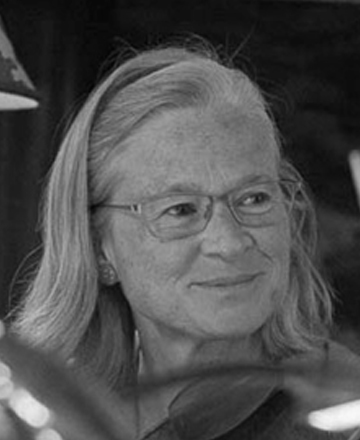 Louise Williams (Violin/Viola)
Louise Williams studied violin at the Royal Academy of Music with Manoug Parikian and at the Juilliard School in New York with Ivan Galamian. She then became a founder member of the Endellion Quartet as its second violinist. After five years she left both the quartet and the music world in search of a different lifestyle, spending a year studying organic gardening, and time in India practising meditation. Shortly after returning to music, she joined the ChilingirianQuartet as their violist. The next five years were very busy with concerts and recordings but having three children in quick succession put paid to a touring career. Despite working only part-time since then, she was a member of the Raphael Ensemble and the Frith piano quartet. She played frequently as a guest with the Nash Ensemble and the Takacs Quartet and was the regular quintet partner of the Lindsays for 10 years until their retirement in 2005.
Louise also enjoyed playing in Andras Schiff's orchestra "Cappella Andrea Barca", attending the International Musicians' Seminar at Prussia Cove almost every year for 40 years, and occasionally joining the Bournemouth Symphony and Philharmonia Orchestras as guest principal viola. In her last years of playing, Louise performed a cycle of the Beethoven violin sonatas with Kathron Sturrock and made a recording with the Frith piano quartet. Previous recordings included the complete Bartok and Dvorak Quartets with the ChilingirianQuartet, Mozart and Beethoven quintets with the Lindsays, Mendelssohn Quintets with the Raphael Ensemble and three CDs of British music for viola and piano with David Owen Norris. She was fortunate to have played on a viola made by the brothers Amati in 1616.
Louise taught at the Royal Welsh College of Music and Drama for four years before her retirement from the profession in 2018. Since then she has continued her charitable work in the field. From 2000 to 2023, Louise was a Trustee of the Countess of Munster Musical Trust which makes awards to musicians for postgraduate study. Since 2014 she has also been a Trustee of the Harrison Frank Family Foundation which has 59 string instruments (mostly violins) which are lent to young players, usually as they leave conservatoires to start in the profession. She is also a Trustee of Arcadia Festival in Shropshire run by Thomas Bowes and Eleanor Alberga.